Description
An NEH Summer Seminar for College and University Teachers
June 15 - June 26, 2015 (2 weeks)
Deadline: March 2, 2015
Bronxville, NY
Updates on application process coming soon
For decades the academic disciplines focused exclusively on the history of the Civil Rights struggle in the Jim Crow South, neglecting the rich and critical legacy of the Black Freedom struggle from the Jim Crow North to the Jim Crow West. This seminar will introduce the emerging paradigm in Black Freedom Studies that is replacing the old narrative of the civil rights movement in terms of leadership, geography, chronology, economy, and polity. The time is ripe to reform the college curriculum on the Black Freedom Struggle and to convene a summer workshop specifically devoted to producing scholarship in this area.
The old paradigm of Civil Rights as an exclusively Southern story and Black Power as a predominantly Northern phenomenon has been powerfully challenged by a new generation of scholarship. The old North-South and Civil Rights-Black Power dichotomies are insufficient in capturing the diversities of movements that took place across the country in the postwar period.The racism found in the North was presumed to be a weak transplant from the South—but as scholars have amply shown, that view was resoundingly mistaken and the problem was deeply entrenched in the structures and systems of Northern municipal governance, schooling, housing policy, and policing. If the old paradigm emphasized cultural poverty in the Jim Crow North, then the new scholarship tracing Northern racial discrimination from colonial slavery to the 1960s foregrounds the real estate and banking industries as well as housing and job markets not behaviors and family structure as the key determinant to Black ghetto life. Meanwhile, the burgeoning research in cultural history has enriched our understanding of the New Negro Movement, the Harlem Renaissance, the Chicago Black Renaissance, and the Black Arts Renaissance; and that formidable cultural and social history supplants the threadbare theory of cultural poverty.
If a 'culture of poverty' was not the problem of the Jim Crow North, then what was the problem? The new scholarship suggests the answers are located in public policy and political economy from the New Deal to the Cold War. The New Deal transformed Social Citizenship propelling many white working households from renting urban tenements to suburban homeownership, providing GI Bill scholarships to turn workers into professionals and technicians. By contrast, those same programs largely excluded Black America from the bounty of New Deal Citizenship. Above all, the new history informs us that countless grassroots leaders fought their own War on Poverty. This inspiring work has enriched and complicated the narrative of Civil Rights and Black Power, making the cultural poverty narrative nearly implausible.
The new scholarship—which we will survey in this two-week seminar— paints an epic portrait of the Black Freedom Movement, where ideas, organizing initiatives, and impressive programs of self-emancipation and self-respect circulated in the Jim Crow North between Philadelphia and Boston, in the Jim Crow Midwest between Detroit and Milwaukee, and in the Jim Crow West between Oakland and Los Angeles—not to mention, the cross-fertilization of ideas between the North and the South, including the 1941 Harlem Bus Boycott and the 1955 Montgomery Bus Boycott.
Program
The seminar will be held the last two weeks of June. The heart of this two-week seminar is to advance the historiography, scholarship and curriculum of the participants who are writing and teaching in Black Freedom Studies. The seminar aims to strengthen the teachable texts in the field; thus, the workshop method that we will employ emphasizes the linkage between teaching and writing. The participating scholars will examine the seminar readings, unpacking the contributions of the writing in terms of argument, propositions and organizational design as well as narrative, plot and character development. At another level, discussion will also focus on analyzing gaps or flaws in the research or analysis or places where further research or analysis might be warranted.
The seminar will incorporate at least five components:
readings in this field
participant writing workshops
research sessions
informational workshops
discussions of the writing process from research to publication.
Each participant will bring a project to be workshopped—whether a draft article or curriculum document. Once selected and before the seminar begins, each participant will also suggest one article or chapter that is a model for the kind of research, analysis, or curricular approach that s/he is working towards that may be incorporated into the recommended readings for the seminar. Each session will encompass the discussion of readings in this field, work-shopping, and various guest lecturers from scholars in the field and editors.
In turn, seminar participants will exchange drafts and in a collegial manner present evaluations of the effectiveness of each person's writing in terms of argument, propositions and organizational design as well as narrative development. They will suggest improvements with editorial recommendations and suggestions for further research. Effectively, then, the seminar will create a community of scholars invested in each other's projects, who will constitute an ongoing resource to draw upon even after the seminar is completed. The classes will be divided between surveying the historiography, writing history and curriculum, workshopping those projects, and independent archival research..
The first week emphasizes the emerging research agenda and conceptualization in several key texts. We will read chapters from a variety of the most current research in the field. The second week will be focus on the writing process, with workshopping; research sessions at the Schomburg, and presentations by publishers and newly-published scholars.
The following is a tentative schedule for the two weeks.
First week:
Monday June 15 Morning: Introduction to the Historiography of Black Freedom in the Jim Crow North including portions of the following: Jeanne Theoharis and Komozi Woodard, Freedom North and Groundwork; Carl Nightingale, Segregation: A Global History of Divided Cities; Matthew Lassiter and Joe Crespino, The Myth of Southern Exceptionalism; Thomas Sugrue, Sweet Land of Liberty, and Mary Poole, The Segregated Origins of Social Security.
Monday June 15 Afternoon: Scholarship, Thinking, and Writing. Each participant will bring examples of books/articles/curriculum that worked in terms of linking the argument and propositions to narrative, plot and character development; and then explain why it works.
Tuesday June 16: The Historiography of Black Freedom in the Jim Crow Midwest: Scholarship, Thinking, Writing and Conceptualization: Milwaukee, Chicago & Detroit including selections from the following: Patrick Jones, Selma of the North; Jeanne Theoharis, The Rebellious Life of Mrs. Rosa Parks; Heather Thompson Whose Detroit?: Politics Labor and Race in the Modern City; Karen Miller, Managing Inequality; Jakobi Williams, From the Bullet to the Ballot; Erik Gellman, Death Blow to Jim Crow: The Rise of Militant Civil Rights.
Wednesday June 17: The Historiography of Black Freedom in the Jim Crow West: Scholarship, Thinking, Writing and Conceptualization: Las Vegas, Los Angeles and the Bay Area including selections from the following: Annelise Orleck, Storming Caesar's Palace; Donna Murch, Living in the City; Daniel Widener, Black Arts West; Kellie Jones, Now Dig This; Robyn Spencer,"Inside the Panther Revolution"; Scot Brown, Fighting for Us; Erik Gellman, Death Blow to Jim Crow: The Rise of Militant Civil Rights; Jeanne Theoharis "Alabama on Avalon"
Thursday June 18 Morning @ the Schomburg: The Historiography of Black Freedom in the Jim Crow Northeast including selections from the following: Brian Purnell, Fighting Jim Crow in the County of Kings; Clarence Taylor, Knocking at our Own Door; Craig Wilder, A Covenant with Color; Matthew Countryman, Up South: Civil Rights and Black Power in Philadelphia; Dayo Gore, Radicalism at the Crossroads: African American Women Activists and the Cold War; Johanna Fernandez ""Between Social Service and Revolutionary Politics: The Young Lords, Late Sixties Radicalim, and Community Organizing in New York City"; Martha Biondi, Black Revolution on Campus; Erik Gellman, Death Blow to Jim Crow: The Rise of Militant Civil Rights; Komozi Woodard, A Nation Within a Nation
Thursday June 18 Afternoon: Talk with Brian Purnell about the process of writing and publishing Fighting Jim Crow in the County of Kings: how did he develop his research agenda? How did he go from research to conceptualization? How did he develop his organizational design? What did he do in terms of narrative, plot and character development?
Friday June 19 Morning @ the Schomburg: Pulling it All Together: Finding New Lexicons and Framings to Make Visible the Jim Crow North. We will be synthesizing this new historiography.
Friday June 19 Afternoon: Introduction to Archival and Multimedia; Introduction to Workshop Drafts: Scholarship, Thinking, Writing and Conceptualization: Professors exchange drafts and evaluate the clarity of the linkage between research question, argument and proposition to historical narrative, plot and character development.
Second Week: Workshop Drafts: Scholarship, Thinking and Writing: From Research Question and Thinking to Argument and Propositions to Narrative, Plot and Character Development
Monday June 22 Morning--@ the Schomburg: Presentation by Professor Karen Miller on her new book Managing Inequality: Northern Racial Liberalism and Black Activism in Interwar Detroit
Monday afternoon: Free archival research time (Scholars may want to visit other archives in the New York City area.)
Tuesday June 23: Schomburg Research and Workshopping

Tuesday morning—Workshopping
Tuesday Afternoon— Talk on publishing with university press editor: What do university press publishers want in a manuscript?

Wednesday June 24: Schomburg Research and Workshopping

Wednesday morning—Workshopping
Wednesday afternoon —Talk on publishing with trade editor : What do serious trade publishers want in a manuscript?

Thursday June 25: Schomburg Research and Workshopping

Thursday morning: Workshopping
Thursday afternoon: Free archival research time

Friday June 26 Morning: Final Workshopping
Friday Afternoon: Closing and Way Forward
This schedule is subject to rearrangement based on availability of speakers, and the list of texts may be adapted or augmented.

Directors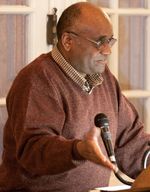 Komozi Woodard
Komozi Woodard is Professor of History, Public Policy and Africana Studies at Sarah Lawrence College. Earning a Ph.D. in History at the University of Pennsylvania and B.A. in Sociology-Anthropology, Dr. Woodard held the Esther Raushenbush Professorship in History at Sarah Lawrence College; served on the Board of Directors of the Urban History Association; edited a few African American newspapers and cultural journals as well as Black Power & Black Arts Movement archives; directed an international news service and a radio news program; curated library, museum and college programs; and published hundreds of news and scholarly articles as well as six books, including these: A Nation within a Nation: Amiri Baraka (LeRoi Jones) and Black Power Politics; The Making of the New Ark; The Black Power Movement: Amiri Baraka from Black Arts to Black Radicalism, Freedom North, Groundwork and Want to Start a Revolution: Radical Women in the Black Freedom Struggle?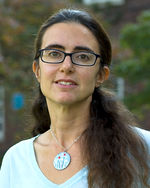 Jeanne Theoharis
Jeanne Theoharis is Distinguished Professor of Political Science at Brooklyn College of the City University of New York. Her most recent book is The Rebellious Life of Mrs. Rosa Parks which won a 2014 NAACP Image Award for Outstanding Literary Work in Biography/Autobiography. She and Komozi Woodard have edited three collections of new scholarship on the Black Freedom Struggle: Freedom North: Black Freedom Struggles Outside of the South, 1940-1980; Groundwork: Local Black Freedom Movements in America and Want to Start A Revolution?: Radical Women in the Black Freedom Struggle with Dayo Gore.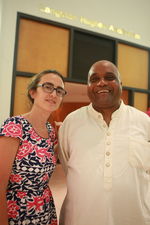 14 Years of Collaboration
Part of the concept of our first anthology Freedom North was that our research and insights were stronger together; that key to overturning the Southern focus of civil rights history was to show how deep and state-sanctioned segregation and racial inequality was across the Northeast, Midwest and West and demonstrate how many Northern cities had robust movements (Newark, Boston, Detroit, New York, Chicago, Oakland). Getting work published on the North had been an exceedingly uphill battle up to that point. It had taken years for me to get a single article published on Boston's educational movement. So the idea behind Freedom North was that this collection would make a more powerful intervention than any of us could by ourselves.
The academy, like other parts of American society, often values individualism and, as such, the individual monograph. But part of what we have learned over the past fourteen years is that our insights are clearer when discussed together and our perspectives are more powerful when we pursue different strands together. We have chosen to do three anthologies of new research and create the Conversations in Black Freedom Studies series at the Schomburg because through these collective endeavors comes a more complex and textured vision of the past. For more than a decade we have endeavored to build a community of intellectual collaboration and sustenance. It is that community of insight, feedback and support that we are hoping to strengthen and expand through this NEH summer seminar.
Apply
The application requires the following:

Complete the NEH application cover sheet and attach a copy
Attach a C.V.
A 1000-word essay outlining why you want to take part in the seminar, what you bring to the seminar, and what project you will be working on during the seminar (book chapter; article-in-progress; syllabus; other pedagogical project). A key part of the seminar is workshopping each participant's project and so everyone is required to have a project directly related to the seminar to workshop. This project must be briefly outlined in your application essay.
A letter of recommendation that addresses what you will gain/bring to the seminar and how it will aid in your teaching or research agenda.
4 copies of this full application should be sent to:

Rosemary Weeks
Sarah Lawrence College
Faculty Support Coordinator
Bates 07
1 Mead Way
Bronxville, NY 10708
Applications must be postmarked by March 2, 2015. Applicants will be notified by March 30.
Housing
Sarah Lawrence College is located on 44 wooded acres in Yonkers, New York, so near the village of Bronxville that most people think it is located in Bronxville. It is also just north of Harlem: a 15 minute drive up the Henry Hudson Parkway or a 20 minute ride on the Metro-North from the Harlem Station-- and a 30 minute train ride from Grand Central Station in Midtown Manhattan. The Bronxville train station is within walking distance from the campus; and public bus service runs on Kimball Avenue that divides the campus in half.
Campus housing at Sarah Lawrence College will be available for summer scholars; and information about the off-campus options is forthcoming. With the aim of creating a scholarly community, it would be ideal with summer scholars lived in close proximity so that group discussions can take place spontaneously after the seminars and on the weekend.
There are three Sarah Lawrence College libraries. The main one, the Esther Raushenbush Library, holds more than 300,000 books, government documents, microfilms, audiocassettes, DVDs, and subscribes to more than 700 journals and newspapers. Moreover, the library offers access to more than 80 online full-text and citation databases, thus providing access to at least 37,000 journals. The second library is the music library located in the William Schumann Field Music Building, with listening facilities and book collections on music, musicians as well as periodicals, scores, and sound recordings. The third library is the Sarah Lawrence College Visual Resources image collection located in the Heimbold Visual Arts Center, including more than 20,000 digital images. The computer Center is located in the Main Library. Also, the Campus is wired for WiFi. The Heimbold Visual Arts Center is 60,000 square feet dedicated to digital imagery, drawing, filmmaking, painting, photography, printmaking, sculpture and visual fundamentals. For more information see the Sarah Lawrence College website.
For more information, check out the campus maps or virtual tour.
Dining Choices: There are dining services, including two dining halls, on campus; and off-campus dining offers many choices as well. The college is located in East Yonkers, a few blocks from the Cross County Shopping Mall. And the campus is located between at least three supermarkets, including one at the Cross County Shopping Mall; one in downtown Bronxville; and one in the Fleetwood section of Mount Vernon. By design, Westchester County replaced major "downtown" shopping with a shopping area on Central Park Avenue that reaches several miles north from Yonkers to White Plains. Moreover, the Ridge Hill Mall is nearby in Yonkers right off Tuckahoe Road and near that city's hotel district.
Computer supplies, office supplies and Apple stores are in several locations nearby, including the Apple store in the Ridge Hill Mall and the others in numerous malls on Central Park Avenue.
Drug stores are located in downtown Bronxville in addition to numerous places nearby.
The nearest hospital is the Lawrence Hospital in Bronxville and there is are a number of doctor's offices in Bronxville, Eastchester and the nearby Ridge Hill Mall includes the WestMed medical center.Lodging and travel information will be added in the near future.
Stipend
Individuals selected to participate will receive $2,100. Stipends are intended to help cover travel expenses to and from the project location, books and other research expenses, and ordinary living expenses. Stipends are taxable. Applicants to all projects, especially those held abroad, should note that supplements will not be given in cases where the stipend is insufficient to cover all expenses.